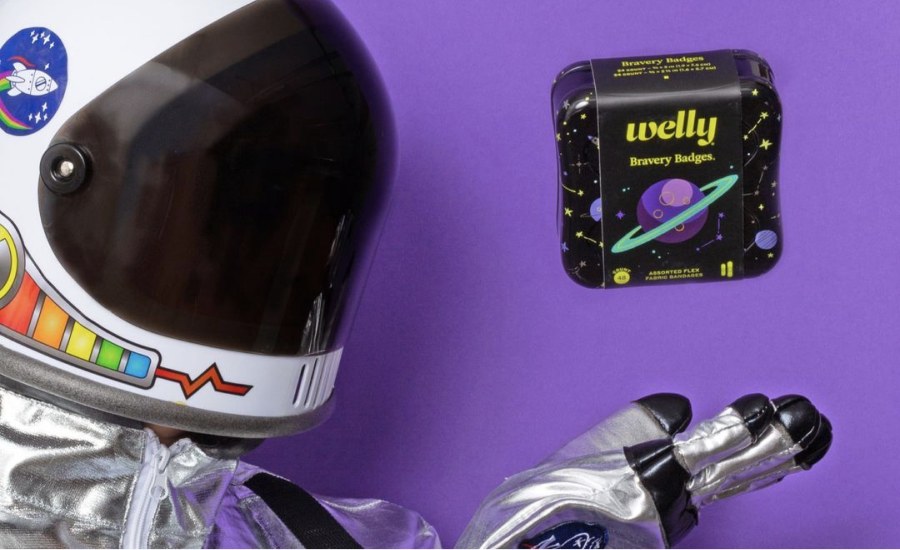 BLAST OFF
While Having a Blast

Welly Bandages, or as we like to call them, Space Bravery Badges, are a must-have for all your exploration-seeking fun!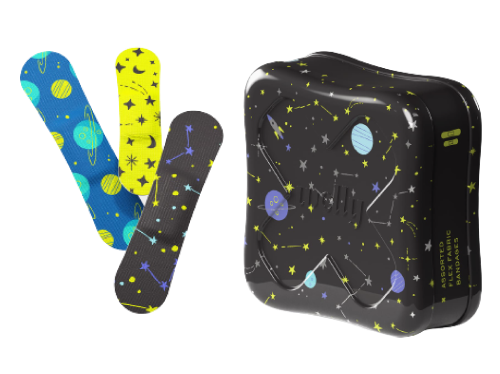 Let's face it, accidents happen. So you'll want to keep this super cool space-themed assorted flex fabric bandage kit in your car, diaper bags, medicine cabinet or any other place your kiddos are bound to get hurt. With dozens of kid-approved designs to pick from, your little one might just find new reasons for needing "Another bravery badge please!"
When You're Ready For Anything,
Everything is Possible.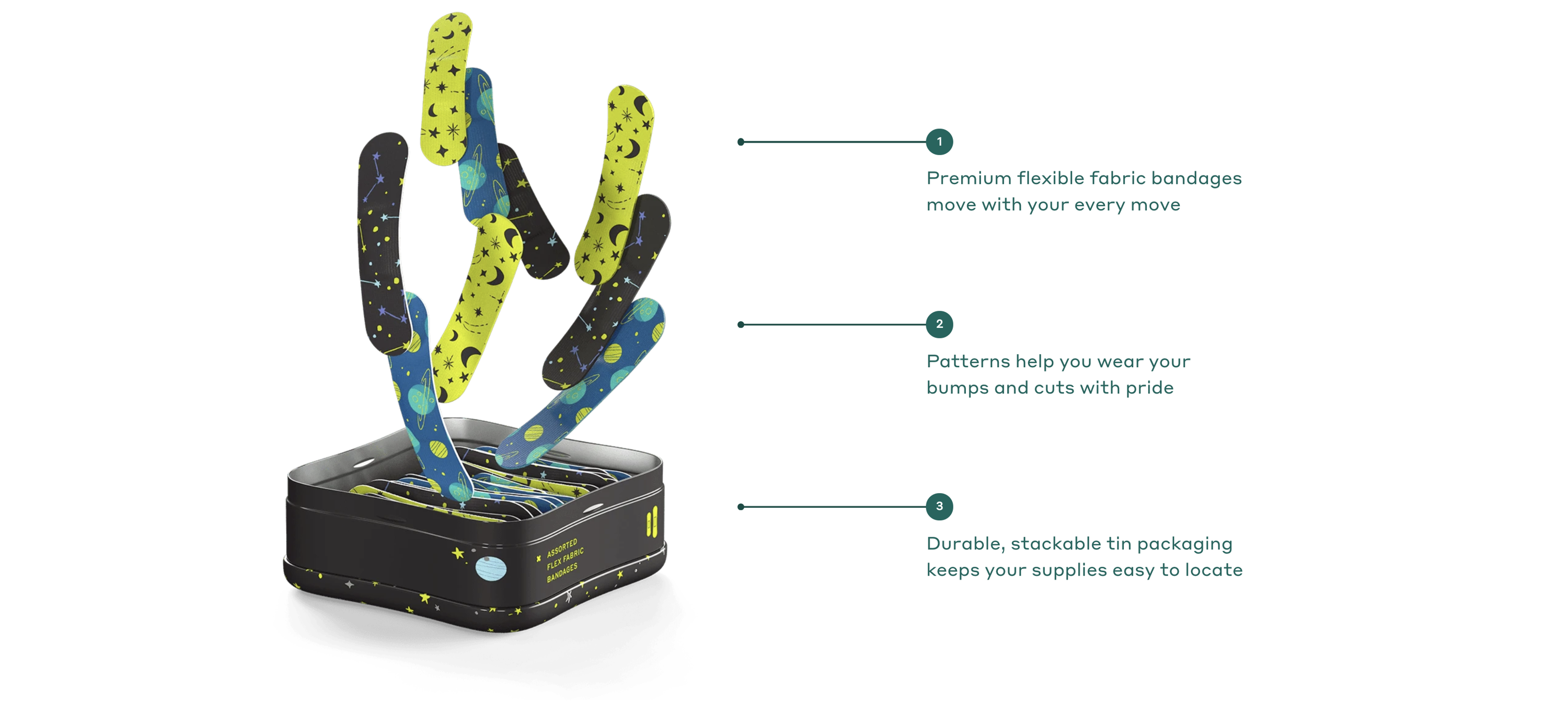 ASSORTED FLEX FABRIC BANDAGES

Free shipping on orders over $45
Free shipping on orders over $45
We know play isn't always safe, but it's always fun. This pack of Bravery Badges includes 48 fabric bandages in two kid-friendly sizes. Our bandage seals on all four sides to keep out germs and dirt so your wounds are always covered. Gone are the days of searching for bandages. Our bandages are pre-sorted, and each tin is labeled on the side, so you can find what you need, when you need it. Repurpose, reuse, and recycle our stackable tins - the possibilities are endless. And the fun doesn't stop - there's a million ways to reuse the tin packaging. Hello afternoon snacks, tiny toys and backyard treasures. When you're ready for anything, everything is possible.
48 Standard flex fabric bandages

48 count premium fabric bandages

Two kid-friendly sizes

Patterns help you wear your bumps and cuts with pride

Tin container that's reusable, recyclable, and dare we say collectible?

Latex free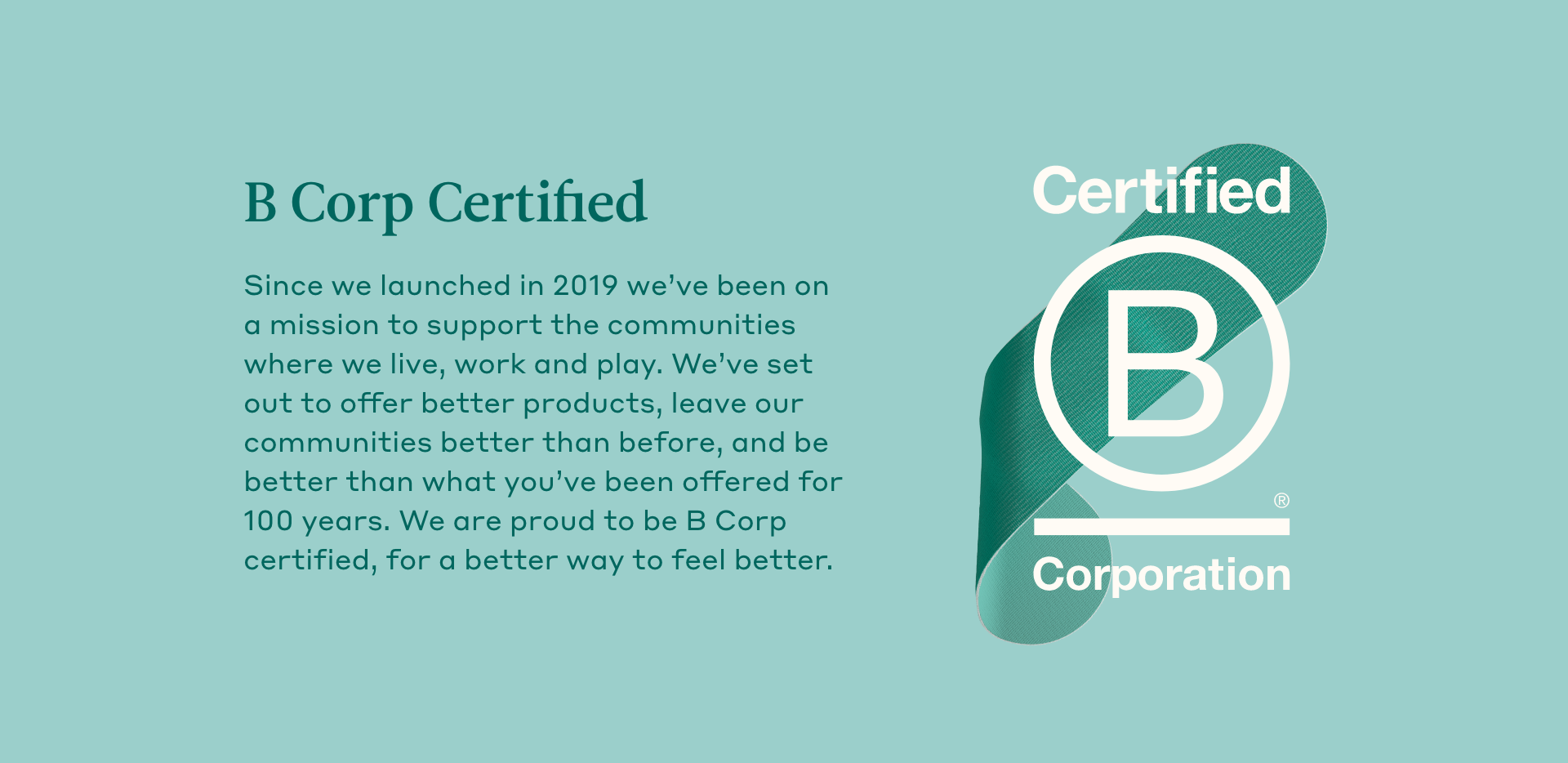 Best Selling Kid-Approved Designs